Other Services and Vending
Vending and Vacuums and Fragrance Machines
At Zippy's we have a wide range of other services and products to help clean your car.
We have a range of Vacuum machines (3 Normal  & 3 with Turbo Vac) to clean the interior of your car.
NOTE: Upholstery Cleaner has been removed and a new Fragramatic Vacuum installed.
Fragrance Machines to spray your selected scent into your car. We have a range of different scents for you to choose. And then a wide range of vending items at the front of our site.
These include:
Chamois
Armorall All cleaner and protectant
Glass Cleaner
Leather Cleaner
Microfibre Towels
Thirsty Blue one use Towels
Tyre Shine
Fragrance Christmas trees
Soft Drinks and Water
WD 40.
Tar remover.
Most of the things you need to detail your car.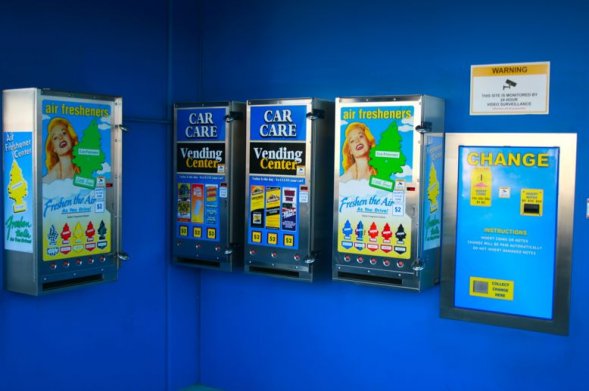 Zippys Bulk Deals
Zippys has a range of bulk deals for regular customers. See our attendant for specials on bulk token buys for our Automatic Machine, and Manual Bays. Attendant usually on site 7 days – from 10.00am to 4.00pm.