Dog Wash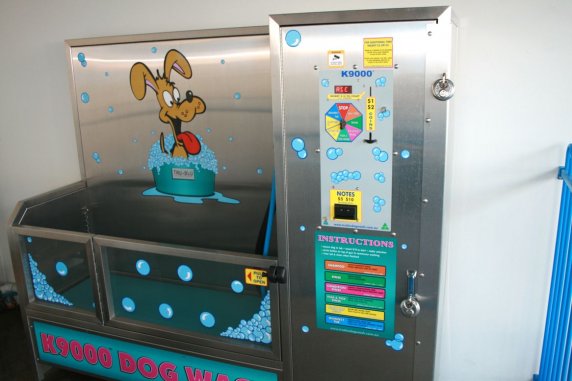 Zippy's Dog Wash and Pet wash – Zippy's has the world's leading equipment in the Pet Wash Industry.
Wash's start at $10.00 and if more time is required just insert more money.
The machine accepts $5 and $10.00 notes, as well as gold coins. It does not give change. Once you have inserted your $10.00 minimum, all wash functions are available for you to use for 10 minutes.
The Bath has a special showerhead for you to direct the warm water and Shampoos all over your pet. The Machine dispenses only Quality Fido's Veterinary certified products.
Fido's Shampoo, Fido's Conditioner, and Fido's Tick and Flea rinse. Work your way around each of the functions in order. In a Zip – you will have a shiny and clean smelling Pet. The Wash finishes with an optional Blow Dry.
Once you have finished, we ask you to rinse down the bath, with the Fido's Disinfectant – ready for the next pet lover to use Easy, Safe and Convenient.
Your Pet will love you, and you will love your pet even more.